SAFETY OF OUR CUSTOMER AND STAFF IS OUR TOP PRIORITY!
Before and after working inside vehicles, team members are following the listed below guidelines to prevent the spread of germs inside vehicles:
1.) disinfect car
2.) disinfect hands
3.) wear gloves
Please contact us if you have any questions. Let us know in advance if you are feeling unwell!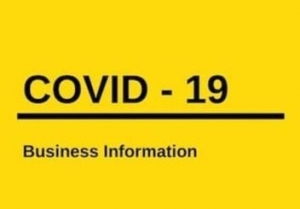 Cremorne Prestige Service – European Car Specialists
The team at Cremorne Prestige Service are the leading European car specialists in Sydney. Our team has more than
30 years
of experience providing top quality mechanical repairs and maintenance car services for prestige vehicles.  Jaguar and Land Rover Specialist in North Shore, Sydney.
We understand how valuable your European car can be, both as an expensive asset and as a prized personal possession. We combine our expert knowledge and experience with a friendly, personal approach.
We'll take you every step of the way, from diagnosis to repair, assuring you that your car is the best possible hands.
Cremorne Prestige Service was founded by Principals Greg Pearson in 1992. They have been providing top quality European car services and maintenance to the Sydney and North Shore area ever since.
If you're looking for a professional state-of-the-art service centre to look after your "prized possession," give us a call now on 02 9906 5266 or drop us an email.
We have a reputation as leading specialists when it comes to
Land Rover service
 and
Jaguar service
. But we can perform mechanical repairs and services to all European cars.
Our car services include everything from complimentary advice and auto diagnosis to wheel alignment and major overhauls. Specialist in Jaguar and Land Rover service, some of the cars we service include:

 Jaquar                                                                

 Land Rover

 Citroen                                                               

 MG

 TVR                                                                     

 BMW

 Morgan                                                               

 Aston Martin

 Audi                                                                    

 Bentley

 Mercedes                                                            

 Volkswagen

 Rolls Royce                                                         

 and more…..
We do all sort of
European car mechanical repairs
, specialist in
Jaguar mechanical repairs
and
Land Rover mechanical repairs
. Our repairs are more efficient and quicker due to our extensive experience in automotive industry in our auto shop located in Artarmon North Shore, Sydney.

 Major Overhauls                                            

Air conditioning repair & re gas

Engine Overhauls                                          

Transmission overhauls

Computerized wheel alignment                   

Fuel Injection service – cleaning or repairs

4WD trip preparation                                   

Restoration work – concourse level
Autologic Car Diagnostic Tool
Autologic was developed in the UK primarily for Independent Service Centres. It is the most recognised diagnostic tool for Jaguar & Land Rover vehicles. Fast and accurate diagnosis means less time in the Service Centre. It doesn't get any better for quick diagnosis and repair, getting you back onthe road in no time.
Jaguar and Land Rover Diagnostic tool:
Autologic car diagnostic tool is recognised as the leading diagnostic tool for
Jaguar
and
Land Rover vehicles.
So you can be assured of the best service in the least amount of time.
Come see us for a pre-purchase inspection before buying a car. We will provide a detailed and comprehensive report on the condition, so you can be sure you're getting value for money in our auto shop located in Artarmon North Shore, Sydney.
Is your car in need of some love and attention? Book it in for a car detailing. We'll make your car stand out by giving the interior and exterior a thorough cleaning, polishing and waxing. Book a car detailing with your car service to save time.
Call Today on 02 9906 5266